After telling the tragic stories of all these handsome Finnish Tatars, it would be strange not to include our closest relatives and war veterans, grandfather Abbas Bavautdin and his older brother Hamze.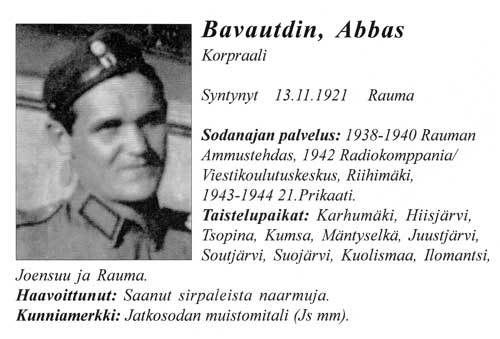 Abbas was born in Rauma 1921. His brother was also born in this famous Finnish port, but neither of them were Finnish citizens during the war. Their parents Bedi and Fatihe, who arrived in Finland in the 1910's, were declared stateless when the Russian Empire ceased to exist, and they received
Nansen passports
. Still, the sons were called to serve by a special order from the provincial governor (
maaherra
). According to an anecdote told by my grandfather, one of his officers was surprised to learn that Abbas didn't have a Finnish passport, and declared him "our secret weapon".